Who is looking for industrial clocks?
Peak Art was founded in 2014 based on a single artistic idea in my mind. I wanted to make a 100 cm wall clock that displays large wooden roman numerals cut out of a single panel of wood. It took many months until I realised that something like large industrial clocks even existed. What is industrial trend in interior design anyway? I found that people looking for industrial wall clocks have very specific requirements. The design should include various different elements like aluminium, copper, steel, wood sometimes even pipes or electronic equipment. Once I have done some initial research I got the point really quickly and started my first project which you can see below.
The first member of the new family of industrial wall clocks was 100 cm in diameter. The overall clock shape was round with wooden front and dark background. I have included multiple aluminium parts to meet the basic requirements of this fashion.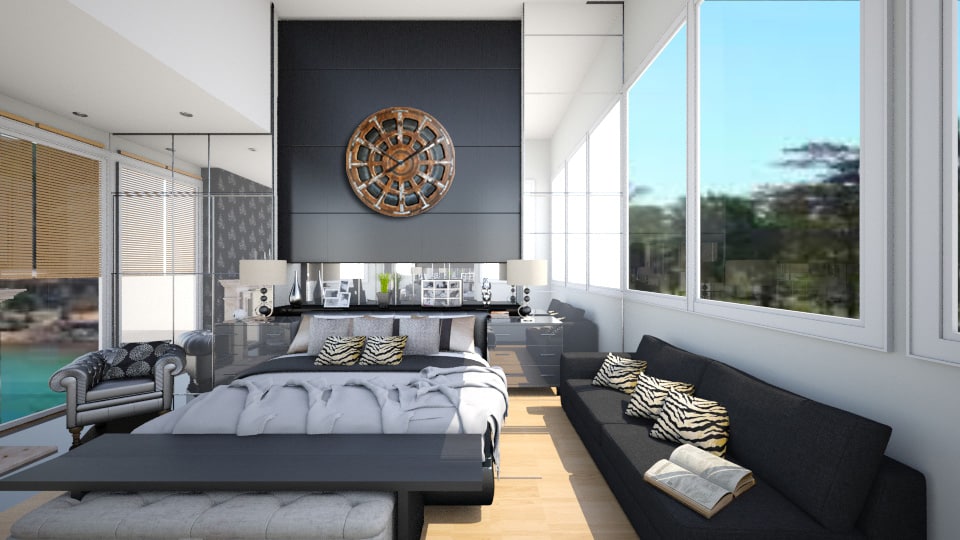 Can you make industrial clocks from wood?
In my next project I wanted to make something completely different. I wanted the new design to have a look that resembles industrial clocks but is made entirely from wood. Although this plan doesn't fit the concept of mixing various metal elements into the overall design I gave it a go. I thought it was possible to give it rustic, unfinished look that characterizes typical this interior design. Let me know what you think this industrial clock that is only made of wood?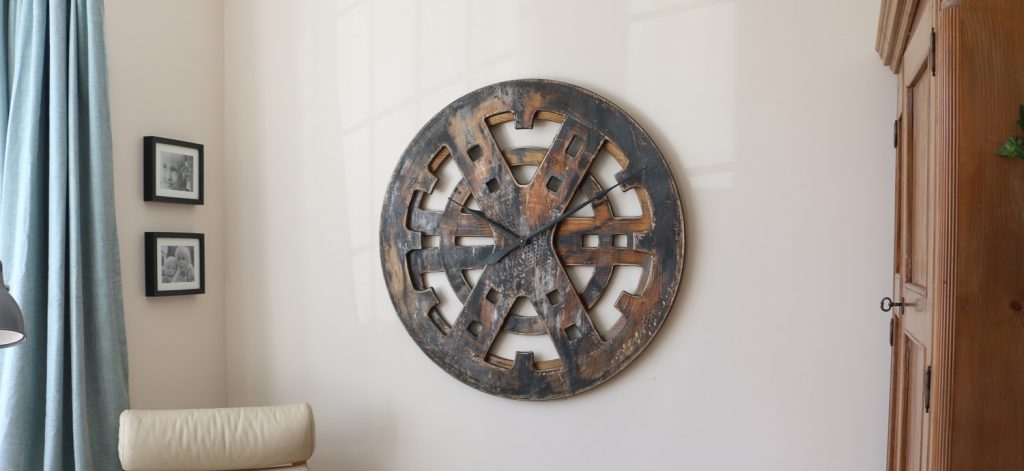 Industrial clocks with mixed media
Even though the previous rustic looking project had very positive feedback from many of you I decided to come back to basics. What helped me in this decision is the old satellite dish that we were planning to scrap. That large piece of metal, together with multiple steel brackets and wooden rim was the foundation of this new design. If you are looking for oversized industrial clocks I am sure you appreciate those rough edges, metal surface and raw look. It combines many different aspects of true urban trend, doesn't it? While this most remarkable industrial wall clock below is a beautiful example what we can achieve, it is just the beginning.