Kto szuka zegarów industrialnych?
Peak Art to firma założona w 2014 roku, w oparciu o jeden artystyczny pomysł, który zrodził się w mojej głowie. Chciałam wykonać 100 cm zegar ścienny, który miałby wielkie cyfry rzymskie wycięte z jednego drewnianego panelu. Dopiero wiele miesięcy później dowiedziałam się, że istnieje coś takiego, jak duże zegary industrialne. A czym w zasadzie jest trend industrialny wystroju wnętrz? Odkryłam, że ludzie szukający zegarów industrialnych mają określone wymagania. Projekt powinien uwzględniać różne materiały, takie jak aluminium, miedź, stal, drewno, a czasem nawet rury lub sprzęt elektroniczny. Po wstępnej kwerendzie szybko zrozumiałam, o co chodzi i zaczęłam pracę nad moim pierwszym projektem, który pokazany jest poniżej.
Pierwszy zegar z nowej rodziny industrialnych zegarów ściennych miał okrągłą formę, 100 cm średnicy, drewnianą tarczę i ciemne tło. Mając na uwadze podstawowe wymogi tego trendu, włączyłam do projektu części aluminiowe.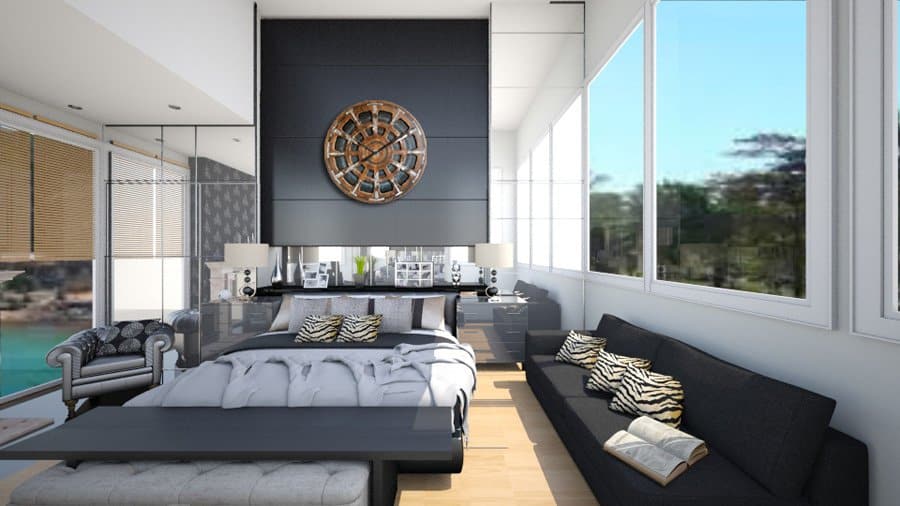 Czy firma może wykonać zegary industrialne z drewna?
W kolejnym projekcie chciałam się podjąć czegoś zupełnie innego: stworzyć zegary podobne z wyglądu do industrialnych, ale wykonane wyłącznie z drewna. Jest to trochę sprzeczne z łączeniem różnych materiałów, stosowanym dotychczas w trendzie industrialnym, ale postanowiłam spróbować. Pomyślałam, że takiemu zegarowi można nadać rustykalny, niewykończony wygląd, typowy dla tego stylu. Dajcie mi znać, co myślicie o moim zegarze industrialnym wykonanym tylko z drewna.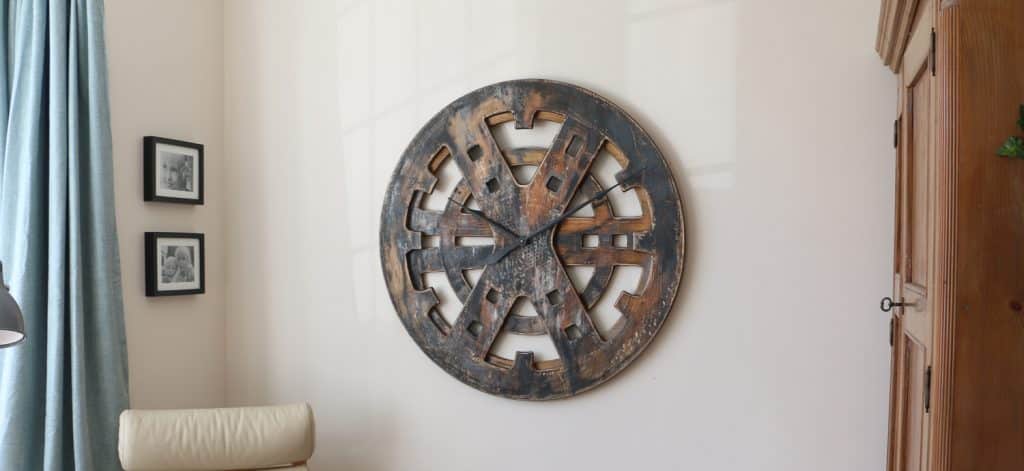 Zegary industrialne z dodatkowymi materiałami
Chociaż wielu z Was bardzo przychylnie przyjęło poprzedni, rustykalny projekt, postanowiłam powrócić do podstaw. Inspiracją do tej decyzji był stary talerz satelitarny, przeznaczony do złomowania. Ten kawał metalu, w połączeniu ze stalowymi klamrami i drewnianym obramowaniem, posłużył za bazę nowego projektu. Jeśli szukacie dużych zegarów industrialnych, z pewnością docenicie jego ostre krawędzie, metalową powierzchnię i surowy wygląd. W zegarze można dostrzec wiele elementów prawdziwie miejskiego stylu, nieprawdaż? Choć ten niesamowity zegar industrialny handmade, przedstawiony poniżej, wspaniale ilustruje nasze możliwości, to dopiero początek.