Wielkie Zegary Ścienne Do Dekoracji
W Peak Art staramy się pokazać, że nasze duże zegary ścienne nie tylko pokazują czas, ale mogą być częścią najbardziej imponujących projektów aranżacji wnętrz. Jeśli chcesz wypełnić tę dużą pustą przestrzeń na ścianie, wierzymy, że mamy dla Ciebie idealne rozwiązanie.
Peak Art to firma oferująca znacznie więcej niż producenci wielkich zegarów. Specjalizujemy się w personalizowaniu i wykonywaniu zegarów ściennych zgodnie z Twoimi wymaganiami. Dlatego nie tylko otrzymujesz piękny zegar na ścianę, ale także najbardziej niesamowitą kompozycję, która jest dostosowana do twoich potrzeb. Oferujemy również sprzedaż na zasadzie aukcji ale obecnie jedynie w języku angielskim i przy opłacie w funtach brytyjskich.
Nasze duże zegary ścienne idealnie nadają się do Twojego salonu, biura, restauracji czy nawet apartamentu. Skontaktuj się z nami, jeśli nie możesz znaleźć projektu zegara, który Ci odpowiada. Możemy razem pracować, aby wymyślić coś idealnego do Twojego wnętrza. Jeśli nie słyszałeś o zegarach Peak Art, sprawdź naszą stronę na Facebooku i przeczytaj wszystkie komentarze i recenzje!
Ten duży zegar ścienny do salonu, który jest widoczny na zdjęciu to doskonały przykład pokazujący nasz produkt w domu jednego z naszych klientów. Możesz zobaczyć, jak świetnie pasuje do mebli i ogólnego projektu tej uroczej jadalni. Odwiedź naszą galerię, aby zobaczyć więcej aranżacji z naszymi zegarami.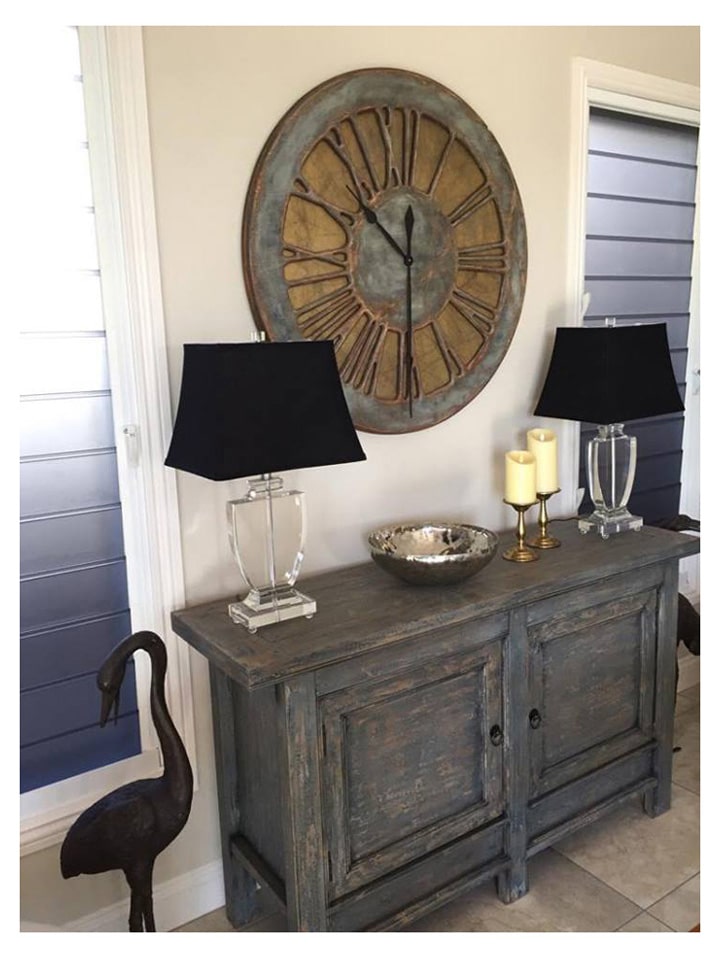 ---
Pełny wybór dużych zegarów ściennych od Peak Art
Jak widać poniżej wszystkie te niezwykłe dzieła sztuki wywierają niesamowite wrażenie. Oferujemy szeroką gamę dużych zegarów ściennych, w tym Shabby Chic, Vintage, Industrialnych i rzymskich. Wszystkie te piękne zegary są projektami Peak Art, których nie znajdziesz nigdzie indziej w Internecie. Nie martw się, jeśli uważasz, że nie masz wystarczająco dużo miejsca na ścianie. Oferujemy trzy różne rozmiary: 75 cm, 100 cm lub 120 cm, aby spełnić większość wymagań naszych klientów.
Wyświetlanie 1–10 z 59 wyników