Duże Zegary z Cyframi Rzymskimi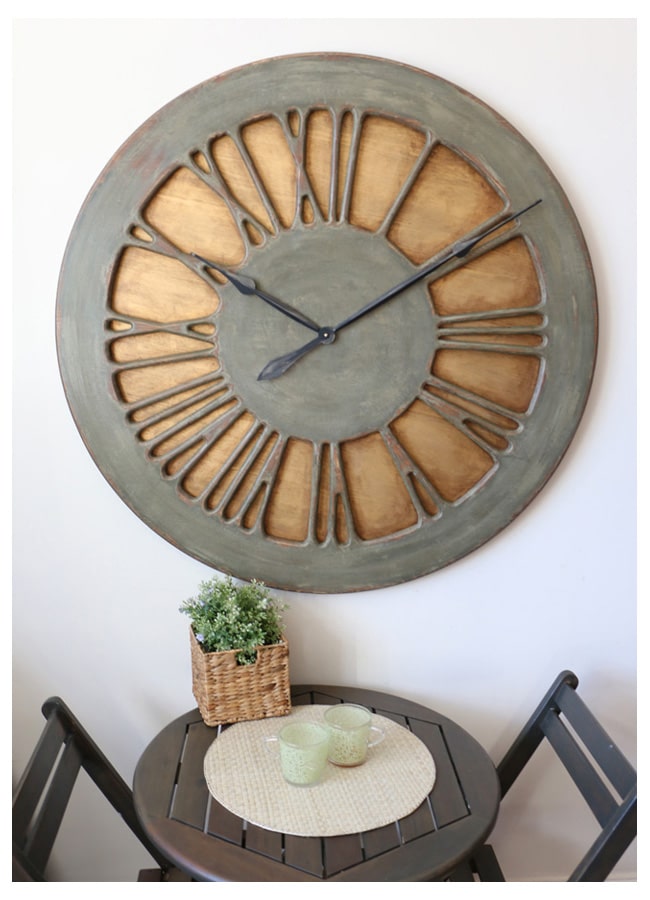 Nasze drewniane zegary rzymskie są pierwszymi modelami, które kilka lat temu wprowadziliśmy na rynek. Stanowią prawdziwe działa sztuki nowoczesnej i zachwycają swym wysublimowanym pięknem i temperamentem. Stanowią idealny wybór dla osób, które szukają jedynych w swoim rodzaju motywów. Jeśli tak jak my masz dość kopiowania wciąż powtarzających się w aranżacjach wzorów to kolekcja Peak Art jest dla Ciebie. Od lat staramy się pokazać, że zegary rzymskie mogą stanowić nowoczesną sztukę. W myśl współczesnego artyzmu łączą funkcjonalność i piękno.
Oferujemy drewniane zegary na ścianę w trzech rozmiarach
W zależności od potrzeb przygotowaliśmy nasze drewniane zegary rzymskie w trzech wymiarach: 75cm, 100cm i 120cm. Poniżej mogą Państwo zapoznać się z naszymi wzorami, jednak proszę pamiętać, że nie są to jedyne opcje. Chętnie wykonamy czasomierz według indywidualnego projektu. Wspólnie stworzymy unikalne dzieło sztuki. Zapewne dostrzegli Państwo, że nasze zegary są droższe niż 90% produktów konkurencji jednak to nie prawda – w rzeczywistości nie mamy, bowiem bezpośredniej konkurencji. Inne firmy wytwarzają zegary w fabrykach, według powtarzających się wzorów, nie zwracając uwagi na detale i sprzedają tanio. My projektujemy każdy zegar indywidualnie, zwracamy uwagę na szczegóły i pracujemy tak długo, aż uzyskamy efekt "wow". Nasze zegary są tworzone przez artystkę, a nie maszynę.
Wyświetlanie 1–10 z 33 wyników