Duże zegary dekoracyjne marki Peak Art
Jestem bardzo dumna, kiedy ludzie chwalą nasze duże, dekoracyjne zegary, ponieważ je projektuję i wykonuję. Wiele osób martwi się jednak, czy taki zegar nie przytłoczy pokoju. Skąd się bierze ten sceptycyzm? Myślę, że to głównie kwestia mody. Jeśli chodzi o wypełnianie pustej przestrzeni ścian, promuje się wielkie obrazy i lustra.
Zaczęłam prowadzić działalność gospodarczą jako artystka 2 lata temu, mając ambitny cel: chciałam zastąpić każde wielkie lustro w brytyjskich salonach dużym, dekoracyjnym zegarem. Oczywiście, nie jest to w 100% wykonalne, ale i tak uważam, że aby iść do przodu, trzeba mieć wielkie marzenia. Jestem nie tylko projektantem wnętrz, ale też zwykłą dziewczyną, która przybyła do Wielkiej Brytanii z Polski w 2003 roku. Naszą historię opisałam w tej sekcji witryny. Moją pasją jest zmienianie trendów w wystroju wnętrz w całym kraju i za granicą, poprzez tworzenie prawdziwie unikatowych i specjalnych przedmiotów.
…….A jeśli chodzi o pytanie na górze – Ten zegar nie przytłacza pokoju dziecięcego, prawda…?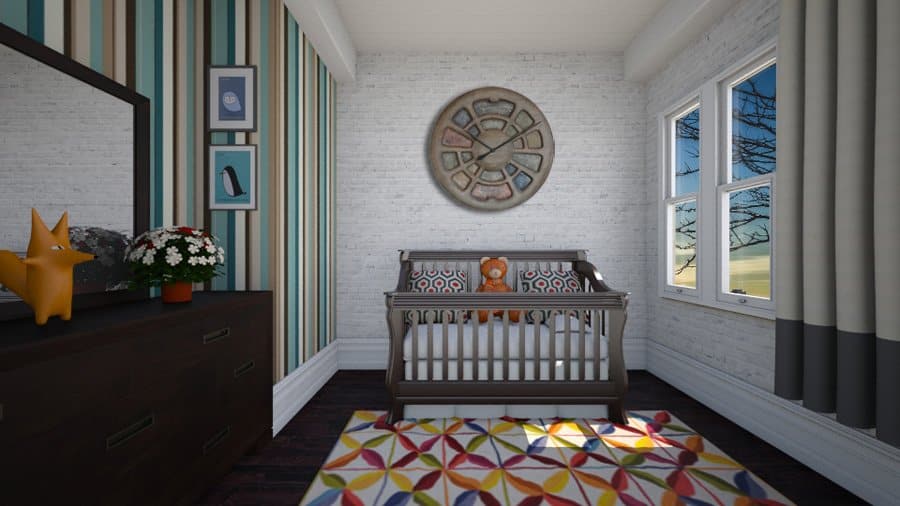 Podążanie za starymi trendami i skupianie się na obrazach i lustrach
Wiele osób nie zastanawiało się nigdy nad dużymi, dekoracyjnymi zegarami jako alternatywnym sposobem ozdobienia wielkiej przestrzeni ściany. Często podążamy za przebrzmiałymi trendami, jak gdyby nie można było tego zmienić. Kiedy wspomni się zegar, natychmiast przychodzą nam na myśl jego funkcje użytkowe, pokazywanie czasu. Być może jednak, kiedy spojrzycie na nasze najwspanialsze, dekoracyjne zegary z pięknie rzeźbionymi ręcznie cyframi rzymskimi i ze złotym tłem, zmienicie zdanie?
Taki zegar wciąż pokazuje czas, ale jednocześnie pełni wiele innych ról. Ten duży zegar ścienny do salonu zdecydowanie zadziwi gości i jest o wiele atrakcyjniejszy niż po prostu duże lustro, które zwykle umieszcza się w takiej przestrzeni. Czy nie chcielibyście wyróżnić się z tłumu, odkrywając nowe sposoby ozdabiania wnętrz? Doskonałym rozwiązaniem mogą być te zdumiewające, artystyczne zegary.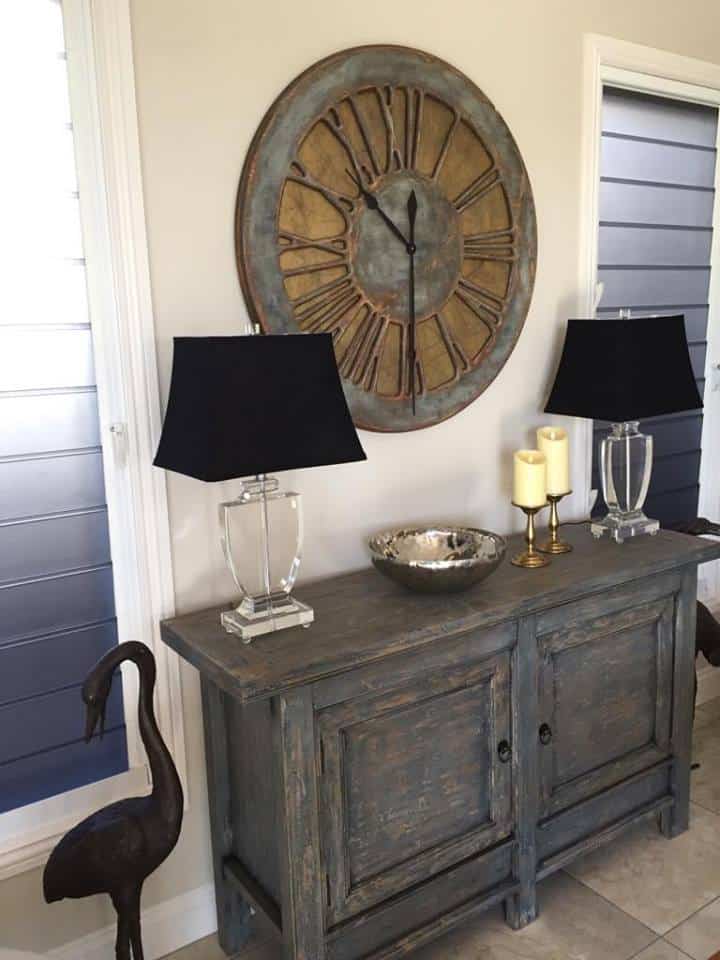 Zegary dekoracyjne na ścianę, o różnych kształtach i rozmiarach
Jeśli chodzi o tarczę, większość naszych klientów szuka projektów z cyframi rzymskimi, nie jest to jednak w żadnym razie jedyna dostępna u nas opcja. Wiemy już, że jeśli chodzi o duże dekoracyjne zegary na ścianę, to nie kształt jest czynnikiem decydującym o ich atrakcyjności dla klientów. Niektórym z nich podobają się bardzo nietuzinkowe lub niezwykłe projekty, jak ten poniżej. To wspaniałe dzieło sztuki ma 75 cm (30″) średnicę, czyli trochę mniejszą niż standardowe 100 cm (40″). Na życzenie możemy także wykonać ten model w większych wersjach, do 120 cm (48″). Niezależnie od rozmiaru wybranego na stronie produktu, można być pewnym, że ten produkt nada wnętrzu wyrazisty charakter.