Popular metal skeleton wall clocks
Are you interested how I decided to start making large skeleton wall clocks that display beautiful Roman Numerals? It was in late 2015 when one of our customers asked me if I could make a Roman Numeral clock where you can see the wall between the numbers. At that point I did not realise that the skeleton wall clock is so popular out there on the Internet. I tried quick Google search and there they were, hundreds of them – iron, factory made skeleton clock designs. They not only looked cheap but worse, they all looked the same. They have no character or style just a metal frame and you could see the wall through. Those iron skeleton wall clocks aren't cheap either for what they are – mass production from the factories in China.

Our wooden skeleton wall clocks
I thought this was a massive market that could be influenced by the unique beauty and eccentric character. My flagship design was the roman numeral wall clock with the back plate attached, where you can hide the clock mechanism. I wasn't initially sure about the best approach for the wooden design of a skeleton wall clock. First of all, I had to figure out how to attach the mechanism at the back. Having a single panel of wood flat on the wall wasn't really an option. The other issue was hiding the string used to hang it on the wall.  I also wanted to make sure that the new clock looks three dimensional. In the end I came up with the design that I demonstrate below.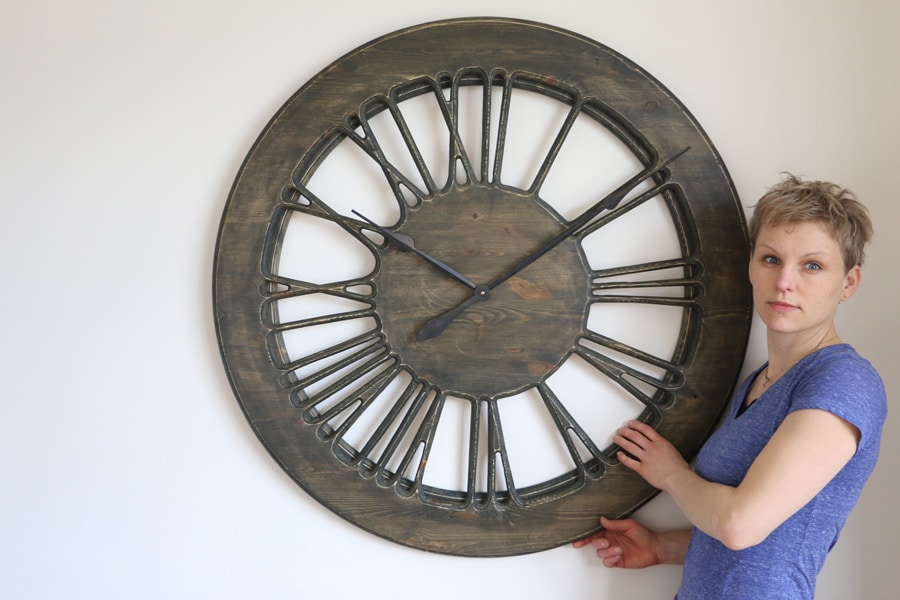 As you can see there is no visible strings, it does look three dimensional and you can see the wall through it. The secret here is the size and positioning of the back outer rim. There are a lot of Metal Skeleton Wall Clocks on the market that are a lot cheaper but I am sure that people looking for something really unique will come to us. This new concept of a wooden skeleton clock became very popular so I started coming up with more eccentric, rustic and contemporary designs.
Skeleton wall clocks fit most interiors
The white skeleton wall clock below is a great example of a timepiece that not only provides a strong "wow" effect but also looks 100 years old which would amaze your guests even more. The wall colour behind works well with the rustic clock face but can be even better if it was much darker. The shabby chic style is all about age and character and you will agree that this stunning piece is a perfect example of this trend.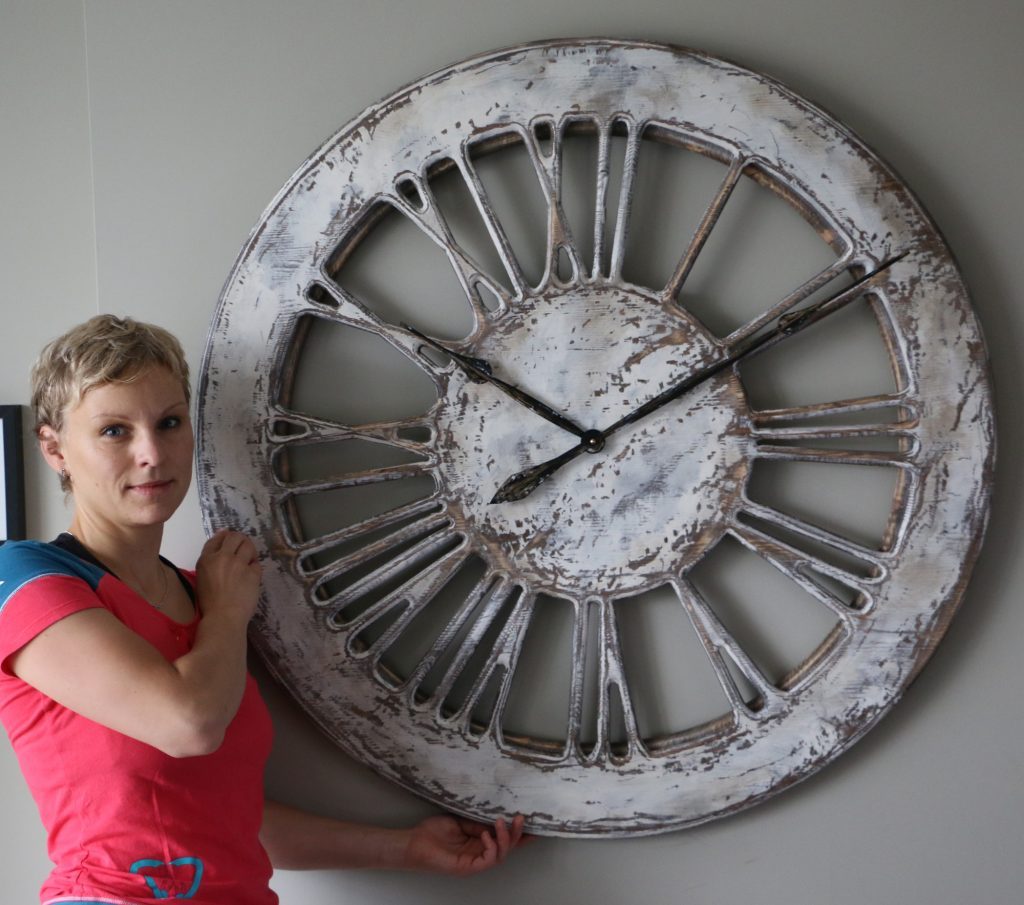 The next piece is a beautiful contemporary wall clock that I called "Summer Storm". Just imagine some of your guests or friends walking into the statement piece of art like this. Large hand crafted Roman Numerals really stand out and it would also fit very well in many other places including luxurious hotels, expensive restaurants or even penthouse apartments.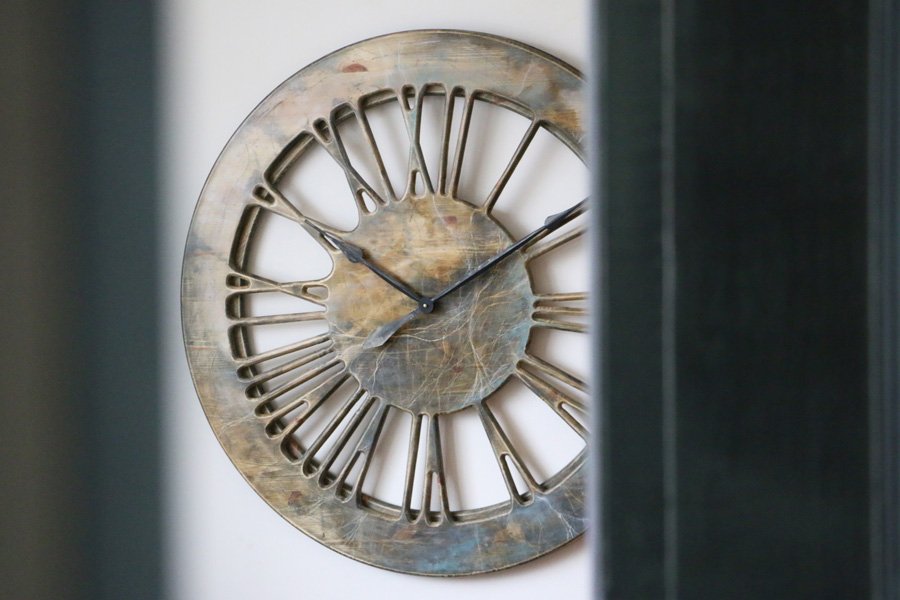 There is plenty more options in our online shop so I encourage you to have a look because you won't find more remarkable skeleton wall clocks anywhere else on the internet. The big advantage of this lightweight design is the ability to match many different wall colours which is not always the case when you have a back plate. The colour choices are pretty much limitless and they are down to your imagination if you let me know what you are looking for? The next picture shows another design of large contemporary clock in dark tones just to show you there is so many alternatives. Please visit Peak Art Youtube Channel where I introduce many of those striking pieces of art.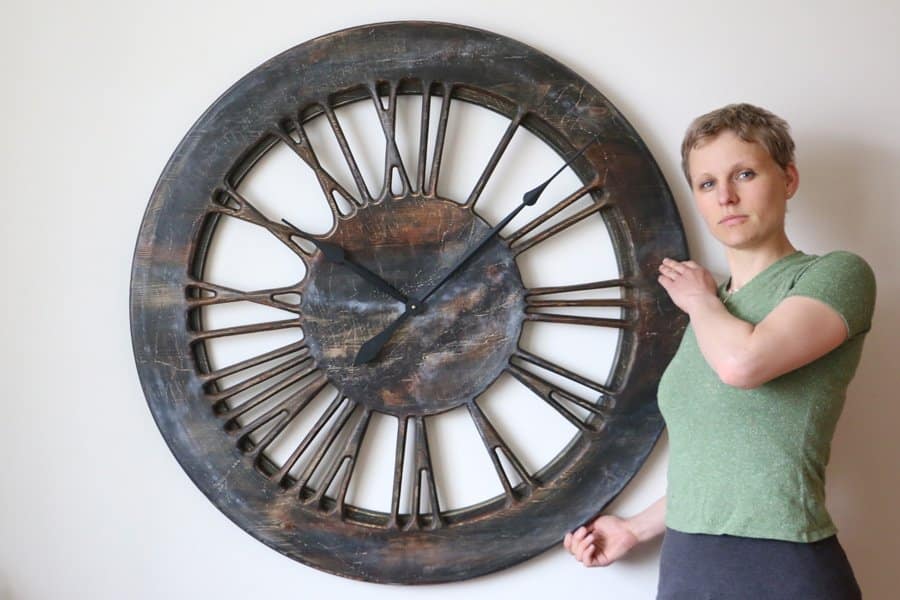 Skeleton wall clocks with and without Roman Numerals
All of those timepieces are available in 3 different sizes: 75cm, 100cm or 120cm. You can select the size you want on the product page. Please note that the smallest skeleton wall clock I can make with Roman Numerals is 75 cm or 30 inches. In those cases some of the numerals have slightly different proportion to make sure they aren't to thin. One example of that is shown on the picture below. When you look closer you will see that number VIII has a bit different shape. The numerals are also generally narrower when compared to the original 100 cm version.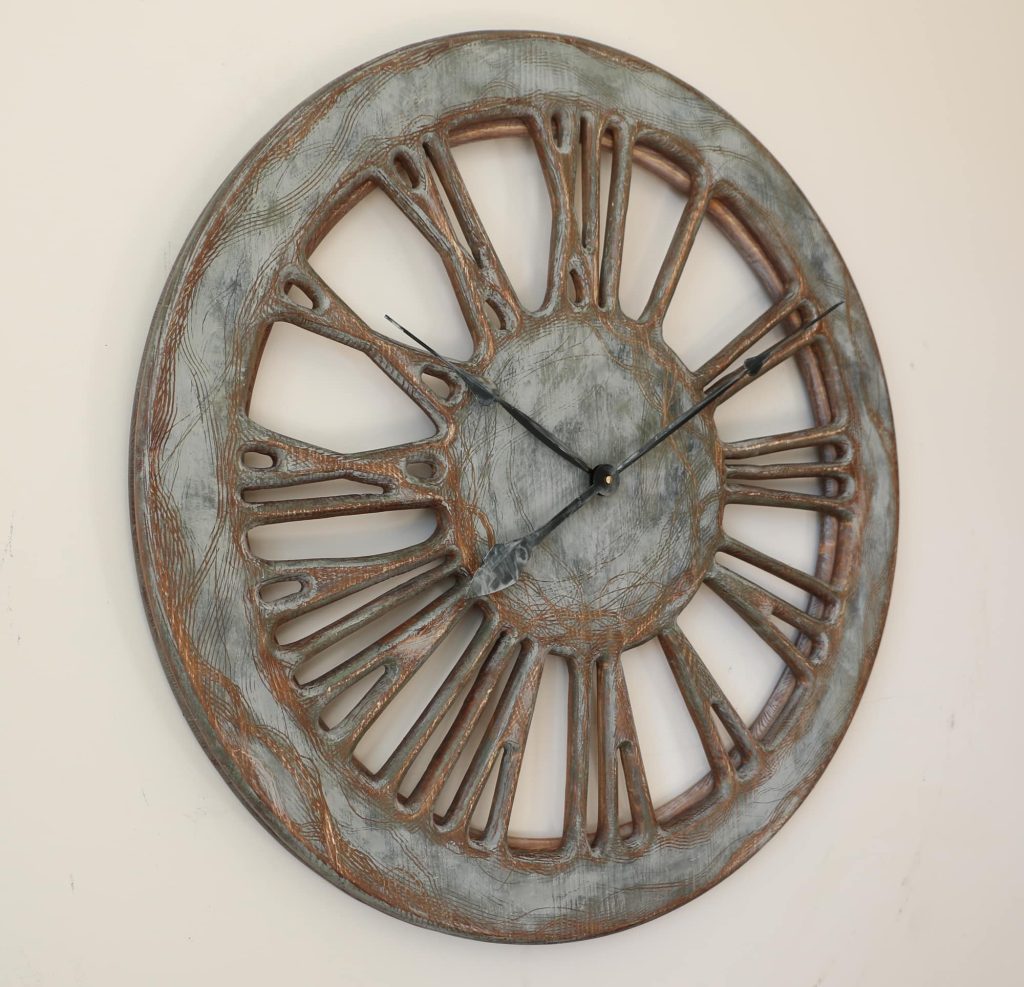 Although all of the ideas above show the Roman Numeral clock face, by no means this is the only option. People that are looking for skeleton wall clocks are not always looking for traditional shapes. In the end of the day our main objective is to deliver value and uniqueness to the World. We don't want repeating the same concepts over and over again. One example of an alternative decorative clock for kitchen is on the next picture. This unique pattern is inspired by my fascination with wolfs and their beautiful fur.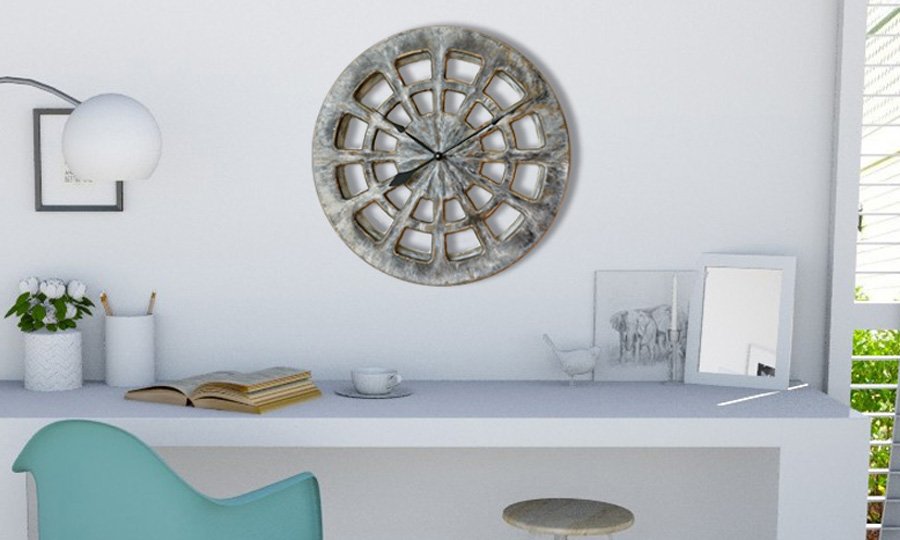 We have many more options available and the collection is growing every month. The designer clock below also belongs to the same family of hollow clocks. This time I wanted to make a clock face that resembles the richness of underwater sea world. Everyday I get more inspiration from the mother nature and our customers. If you get in touch I can design something new that only exists in your imagination?